London City Airport has been closed after a 500kg World War Two bomb was found nearby in the River Thames.
The airport will be shut all day and all flights cancelled, affecting up to 16,000 passengers, a spokeswoman said.
The bomb was found at George V Dock on Sunday during planned work at the east London airport, police said.
Families in the area have been evacuated with the exclusion zone set to be widened when specialists begin removing the device.
The airport was shut at 22:00 GMT on Sunday. The Met Police said it was working with the Royal Navy to remove the bomb.
A statement issued by the Met said: "The timing of removal is dependant on the tides, however, at this stage we estimate that the removal of the device from location will be completed by tomorrow morning."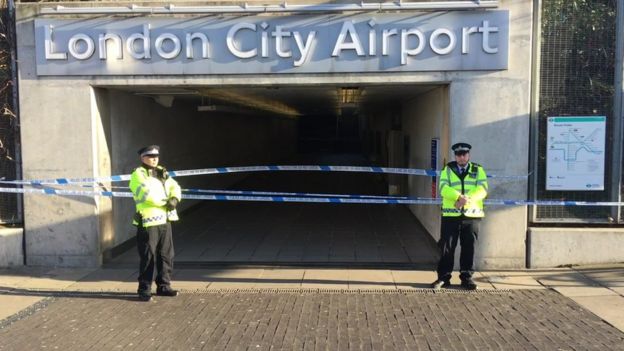 According to the airport's website, a total of 261 arrivals and departures had been scheduled for Monday.
"All flights today are cancelled but some airlines have moved their flights to other airports – CityJet to Southend and Alitalia to Stansted", the airport said.
Passengers have been told not to travel to the airport as the terminal is closed and to contact their airline.
Among thousands of passengers affected were Tottenham Hotspur fans heading to Italy for a Champions League game against Juventus.
The north London football club advised any fans flying to Milan to "contact their airline as soon as possible", ahead of the club's match in Turin on Tuesday.
Spurs fan David, 52, was booked to fly to Milan on Monday before taking a connecting train to Turin ahead of the Champions League away match.
However, he discovered on Monday morning that his flight was cancelled. British Airways has now booked him onto a new flight on Tuesday, he said, but he is disappointed he has lost a hotel night in Turin.
"I woke up this morning to discover that the airport's shut and all the flights are cancelled," David said.
"There's no sense of 'you're out of pocket for a night in a hotel'."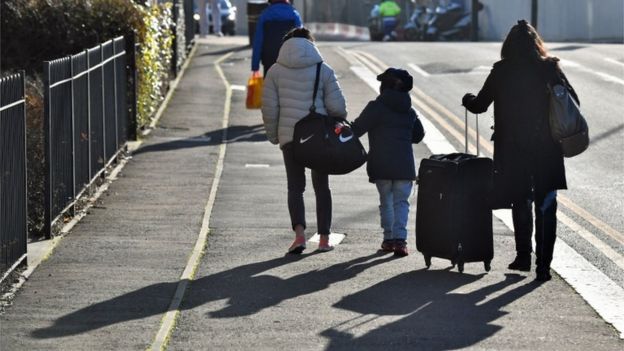 The device is a German 500kg bomb, measuring approximately 1.5m (59in), according to specialist officers and the Royal Navy, Newham Council said.
Robert Sinclair, CEO of the airport, apologised and said: "I recognise this is causing inconvenience for our passengers, and in particular some of our local residents.
"The airport is cooperating fully with the Met Police and Royal Navy and working hard to safely remove the device and resolve the situation as quickly as possible."
Members of airport staff are on Hartmann Road, the main route to the airport, to help redirect people.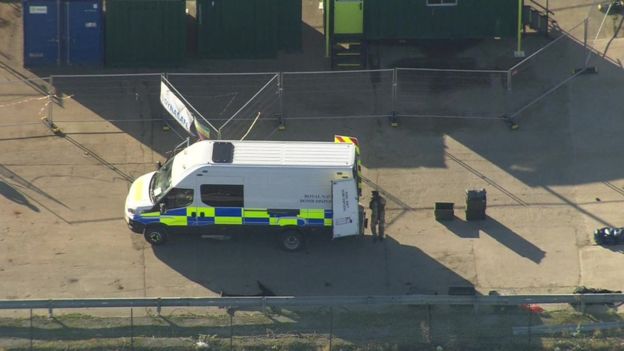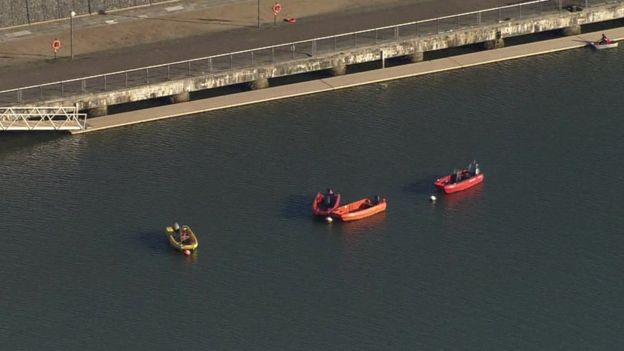 Airlines using London City Airport include British Airways, Flybe, CityJet, KLM and Lufthansa, with flights to domestic and European city destinations.
Police said a 214-metre exclusion zone had been set up and properties inside were evacuated.
A rest centre has been opened by Newham Council to provide bedding and refreshments for families who have been affected.
You may also be interested in:
WW2 bomb detonated safely near motorway
Grand Canyon helicopter crash victims named
Inmate 'told woman her partner had died'
One passenger arriving at the airport had been hoping to board a flight to Milan.
"We don't know what to do", the passenger told BBC London.
"We're going back to the city to get more information as there's nobody here to help. We'll have to call our airline and hopefully we'll arrive back in Milan soon."
Streets affected include Holt Road, Leonard Street, Lord Street, Newland Street, Tate Road, Muir Street and Kennard Street.
When work begins to lift and remove the device, the exclusion zone will be extended to 250m and more properties will need to be evacuated, the council said.
"While we endeavour to progress the operation as quickly as possible and minimise disruption, it is important that all of the necessary steps and precautions are taken to ensure it is dealt with safely," the Met said.
Following the discovery of a World War Two ordnance in King George V Dock as part of planned development works, a 214m exclusion zone has been implemented as a precaution by the Met Police. As a result, London City Airport is currently closed. (1/3)

— London City Airport (@LondonCityAir) February 11, 2018
Police said a number of road cordons were in place and advised motorists to avoid the area.
Docklands Light Railway services between the airport and Woolwich Arsenal have also been suspended.
Passengers have used social media to express confusion and frustration following the closure.
Flight to Dublin from @LondonCityAir cancelled due to a WWII bomb, looks like I'll be working in London today then.

— RICHARD MACEY (@RICHARDMACEY007) February 12, 2018
Twitter user Richard Macey talked about his Dublin flight being cancelled.
Another user said they were attempting to book a new flight to Aberdeen.
Not ideal when you have your flight to Aberdeen cancelled and now it's a race to get a new flight 😩 Happy Monday… p.s I'm exhausted #LondonCityAirport #MondayMorning

— Bcl xox (@bclsays) February 12, 2018
---
At the scene: Greg McKenzie, BBC Radio London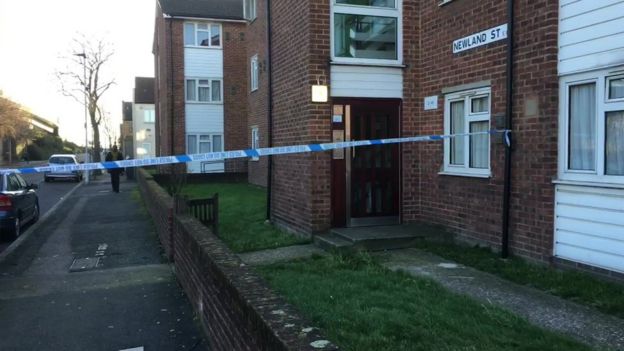 People have been arriving at London City Airport DLR station – many with suitcases and some unsure about what is happening.
I've managed to get into a tower block in Silvertown – directly opposite the airport where 15-20 police vans are blocking each entrance to the estate.
From the tenth floor I can see the runway – which is empty.
On a usual Monday you'd expect a plane landing every 20 minutes.
I saw about 10 British Airways planes grounded at the airport.
---
Between September 1940 and May 1941, the Germans dropped about 24,000 tonnes of explosives on London – but 10% of all bombs that dropped did not detonate, according to historians.
Last year, more than 4.5 million passengers used London City Airport.
A £400m expansion was given the go-ahead by ministers in July 2016, which includes extending the terminal.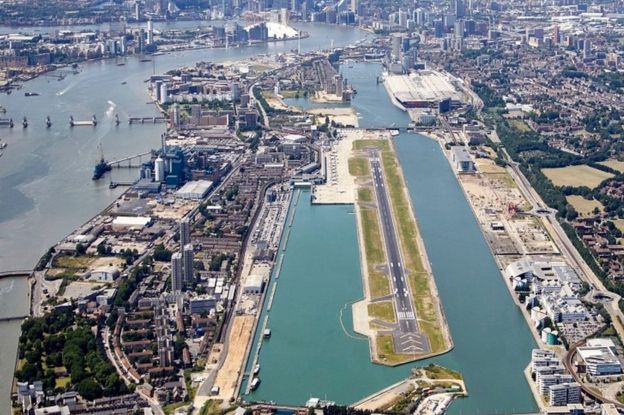 ---
Has your flight been cancelled? Are you affected by the closure of City Airport? Get in touch by emailing haveyoursay@bbc.co.uk
You can also contact us in the following ways:
Tweet: @BBC_HaveYourSay
WhatsApp: +44 7555 173285
Text an SMS or MMS to 61124 (UK) or +44 7624 800 100 (international)
bbc