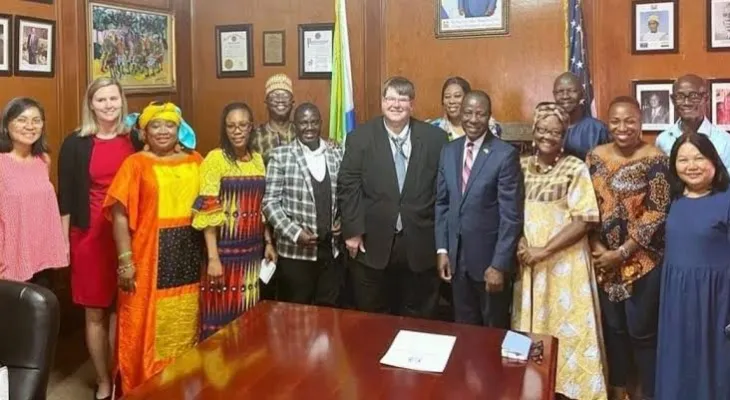 US Ambassador Bryan Hunt meets Samura Kamara
Dr Samura Kamara, 2023 flagbearer and leader of the main opposition All People's Congress (APC), announced that he welcomed Ambassador Hunt, the US Ambassador to Sierra Leone, at the APC headquarters in Brookfields, Freetown this morning.
Mr Samura Kamara said in his statement: Ambassador, a warm welcome. " "This morning, I had the honor of receiving Ambassador Hunt of the USEmbFreetown at the APCHQ in Freetown. Ambassador, you are warmly welcomed."
The talks are being held as part of preparations for a national dialogue between the Sierra Leone government and the main opposition party, APC. The APC had abstained from participating in all governance activities citing allegations of electoral fraud in the recently concluded June 24 elections.