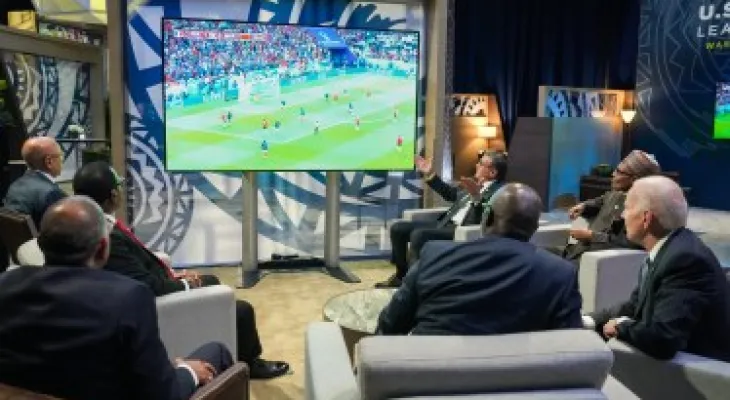 Welcome Fit For a King Greets Morocco's World Cup Heroes
he Atlas Lions came home to a warm welcome from fans and well-wishers after ending just outside the medals, in fourth place, at the Qatar World Cup 2022. It is the highest rating ever for an African team since the World Cup's inception in 1930.
"We are very proud to have brought joy to our people," said midfielder Sofyan Amrabat, who had an excellent tournament. He thanked the nation for their warm welcome and support throughout the tournament.
Morocco's strong defensive play in their World Cup 2022 journey includes a draw with Croatia (0-0), a win against Canada (2-1), a win against Belgium (2-0) and a loss to France (2-0) in the quarterfinal.
The team said they were honoured to have an audience with the country's King Mohammed VI at the Royal Palace in Rabat.
U.S. President Joe Biden watched the 2022 World Cup match between Morocco and France with Prime Minister Akhannouch of Morocco, front, Nigeria President Muhammadu Buhari, middle right.