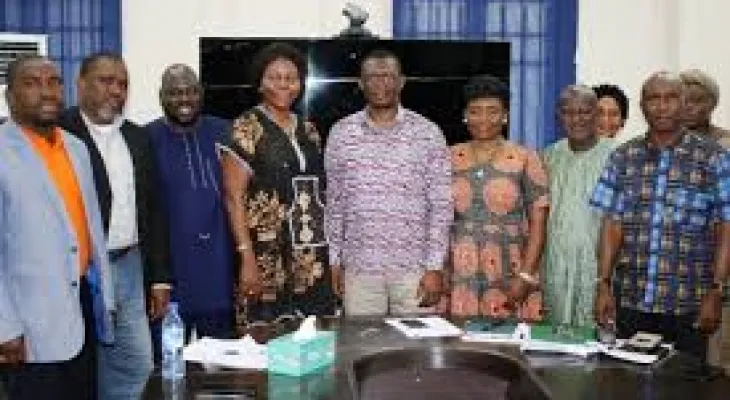 Pujehun Youth Gain Financial Management Skills through Advocacy Movement Network's Empowerment Program
Pujehun town underwent a remarkable transformation as the Advocacy Movement Network (AMNET) orchestrated an all-encompassing training session at the Ndelei Hall within the Growth Center. This event, focused on finance management and budgeting, aimed to equip the town's youth, both young men and women, with crucial skills for effective financial planning.
Under the guidance of Ibrahim Borgiwa Swaray, the esteemed Chairman of Civil Society Organizations, the training became a beacon of empowerment for the attending youths. Swaray's expertise and leadership led to an engaging session that delved into the intricacies of budgeting, fostering a deeper understanding of financial systems, and providing practical approaches to money management.
The event saw enthusiastic participation from diverse youth segments in Pujehun town, highlighting a fervent desire among the younger generation to grasp essential financial literacy. The interactive nature of the training, coupled with Swaray's guidance, ensured that participants left armed with newfound knowledge and strategies to navigate their financial futures effectively.
AMNET's commitment to empowering youths through education and skill-building reflects a growing trend towards fostering a financially literate and responsible generation. This generation is poised to make significant strides in both personal and communal financial well-being.
After the training session, one of the beneficiaries, Sylvanus Joseph Karim, praised AMNET for the initiative, expressing the belief that it will not only enrich their lives but also lay the groundwork for a more financially savvy and prosperous community in Pujehun town. Karim emphasized the hope for more training opportunities, especially amidst the prevailing economic crisis.