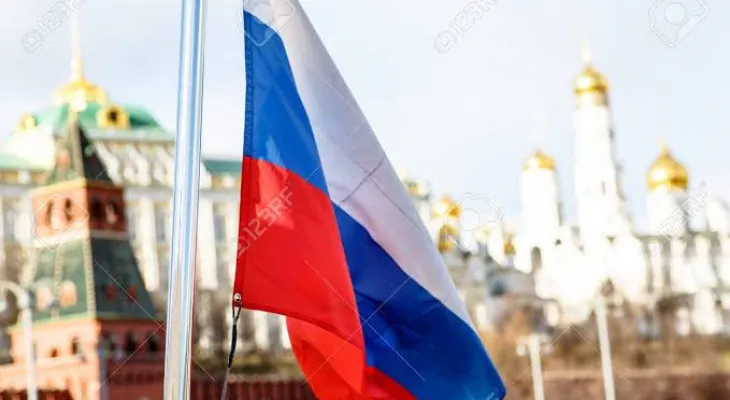 Russia: US intelligence says Russia is plotting to undermine confidence in elections around the world
Russia is using spy networks, state media, and social media to undermine public confidence in elections around the world, according to a U.S. intelligence report shared with nearly 100 countries.
The report released Friday cited U.S. intelligence findings and said "Russia is focused on conducting operations to undermine public confidence in the integrity of the election."
"This is a global phenomenon. Our information indicates that Russian government officials, including the Kremlin, see value in this type of influence and believe it is effective."
The evaluation was sent by telegram to embassies in about 100 countries in Europe and Asia. Africa and North America are against the backdrop of rising tensions between Washington and Russia over Russia's full-scale invasion of Ukraine.
Russia took "concerted actions" to undermine public trust in at least 11 elections in nine democracies from 2020 to 2022, including the United States, the report said.
An additional 17 democracies were targeted with "less sophisticated" methods, including Russian messaging and social media activity aimed at reinforcing domestic discourse related to election integrity. The report said.
The report did not name the targeted countries, but said the U.S. government shared information about Russian operations with them.
Russia is alleged to be using both "covert and overt mechanisms" to influence elections.
These include an influence network controlled by his intelligence agency, the Federal Security Service (FSB), which secretly attempted to blackmail campaign workers in the 2020 elections in an unspecified European country. , the paper said.
Russian state media reported amplifying "false claims of voter fraud" in several elections held in Asia, Europe, the Middle East, and South America in 2020 and 2021.
Russia also used social media platforms and "proxy websites" last year to raise questions about the integrity of elections in the South American country, the report said.
``For Russia, these operations have two benefits: they sow instability in democratic societies, portray democratic elections as dysfunctional, and the resulting government as illegitimate.'' " states the report.
The report says the United States recognizes "its own vulnerability to this threat," and says Russian actors lost public trust in the 2020 election that President Joe Biden won over Donald Trump. He repeatedly stated that he was trying to harm the
U.S. State Department officials said at a press conference that Russia was encouraged to pursue election interference operations following its apparent success in spreading disinformation about the 2020 U.S. election and the COVID-19 pandemic. Stated.
"Russia is looking to take what it sees as relatively low-cost success in the United States in 2020 and make it broader and global," the official said on condition of anonymity. Told.
``We definitely see the US election as a catalyst.''
There was no immediate reaction to the Russian government's report.