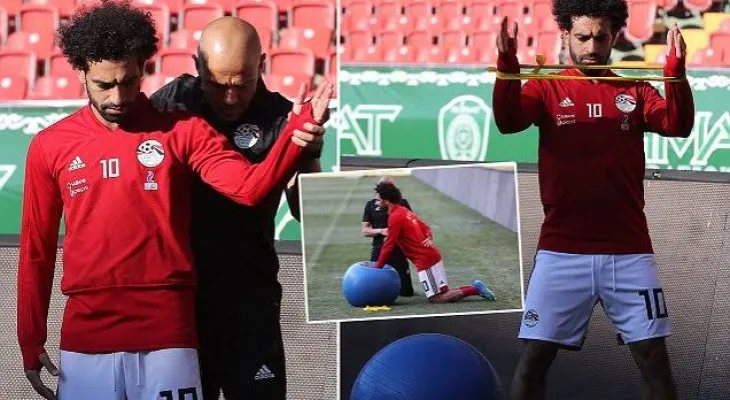 Enthusiastic Supporter Breaches Security for Face-to-Face Moment with Mohamed Salah in Sierra Leone-Egypt World Cup Qualifier
In the aftermath of the Sierra Leone vs. Egypt FIFA World Cup qualifier at Liberia's SKD Stadium on November 19, 2023, the post-match jubilation took an unexpected turn. A fervent football fan, adorned in Liverpool colors, stole the spotlight by breaching security to meet his idol, Mohamed Salah, the Egyptian national team's captain.
Amidst the emotional high following Egypt's victory, the exuberant supporter managed to elude security, dashing onto the field to reach Salah during post-match rituals. The spontaneous encounter caught Salah off guard, but the fan's uncontainable joy resonated with onlookers, creating a moment that blurred the lines between players and their devoted fans.
Security personnel promptly intervened, ensuring the exuberant fan's swift exit without escalating the situation. Despite the breach, the overall atmosphere remained festive, with fans celebrating both the triumph and the unique interaction between Salah and his dedicated supporter.
This incident highlights the deep passion and connection between football fans and their favorite players, transcending the confines of the game. While security measures exist for player and spectator safety, this episode is likely to be remembered as a testament to the profound impact football and its stars can have on the lives of their followers.