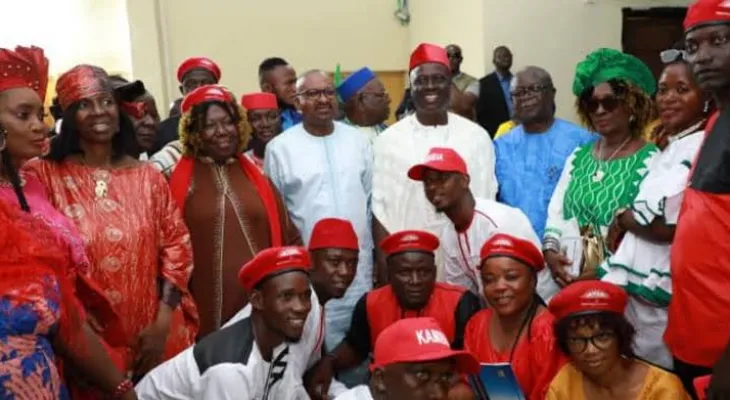 APC members of parliament take oath of office
In a significant development, elected members of parliament from the main opposition party, the All People's Congress (APC), were formally sworn in today, Tuesday, November 7, 2023, ending a months-long boycott of parliamentary proceedings. Ta.
The APC has taken the bold stance of directing elected members of parliament, councilors and mayors to participate in the governance of Sierra Leone. The boycott was a direct response to allegations of electoral fraud in the June 24 multi-stage elections. The APC had accused the Electoral Commission of Sierra Leone (ECSL) of rigging the election in favor of the incumbent Sierra Leone People's Party (SLPP).
The political impasse between the APC and the government remains, raising concerns about the functioning of the country's democratic processes. To address this issue and promote a peaceful solution, a series of dialogues have been launched with the support of international organizations such as the European Union (EU) and the United States (US), and the independent Commission for Peace and National Cohesion. I did.
The purpose of these dialogues was to find common ground to address the concerns raised by the APC and ensure the smooth functioning of Sierra Leone's democracy. The culmination of these discussions led to the decision to swear in the elected APC representatives in Parliament, an important step towards national reconciliation and political stability.
The APC's resumption of participation in parliamentary activities demonstrates a renewed commitment to democratic processes and governance in Sierra Leone. It remains to be seen how this development will affect the political situation and future trends in national leadership.