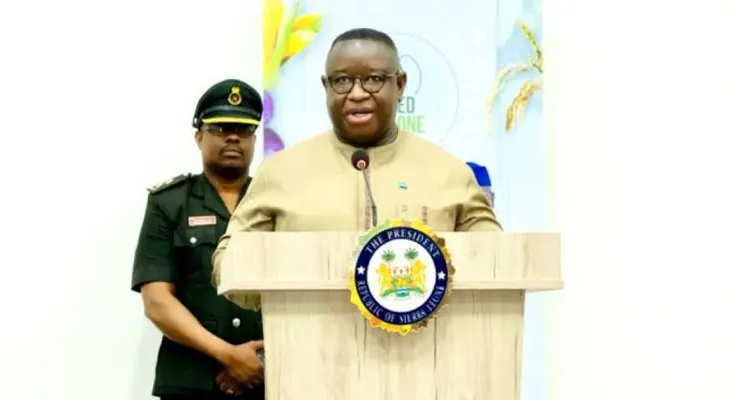 President Bio says post-election dialogue must also meet government demands
The long-awaited decisive dialogue between the Government of Sierra Leone and its opposition party, the All Peoples Congress (APC), began on Monday, October 16, 2023. The three-day dialogue will take place at the Bintumani Conference. Freetown hotel.
It is noteworthy that the APC had earlier rejected the June 24 election results citing gross irregularities and violations of electoral procedures. As a result, they abstained from participating in governance at various levels, including the legislature and local assemblies.
APC supporters are now looking forward to a possible re-run of the June 24 elections. Meanwhile, supporters of the current government insist that the results announced by the Electoral Commissioner of Sierra Leone (ECSL) are valid and are confident that no further elections will be held. They emphasize that the ECSL is an autonomous organization responsible for the final determination of election results.
Aja Fatumata Jallow-Tambajan, who is leading the mediation effort, stressed the importance of prioritizing the welfare of the nation over individual or party interests.
In her meetings with journalists and civil society organizations, she stressed that the unity and prosperity of Sierra Leone should take precedence over all other considerations. "Sierra Leone is bigger than any other country," she stressed, stressing the importance of cooperation in the national interest as the dialogue process continues.
The mediated dialogue between the Government of Sierra Leone and the APC is a critical moment in the country's political landscape, as stakeholders come together to address key issues and work towards a more harmonious and stable future. It is hoped that it will be a moment.
While stressing the need for a balanced and fair agreement, the conditions set by President Bio reflect a commitment to democratic processes and conflict resolution. As negotiations progress, the eyes of the public and the international community remain focused on the outcome of this important dialogue.